This is Heirloom Tomato Month at Best Regards
How about the Best BLT in KC?
* House made sourdough breads (4)
* 6 Thick cut slices of field raised
Berkshire bacon
* Heirloom tomatoes


| | | |
| --- | --- | --- |
| | Alas, we hit yet another milestone. Our daughter, Faith, who has grown up in the business is about to go off to college. Mom is not taking it too well and is not yet ready to let go. | |

The $6.99 Daily
Today, through Saturday,
It's Very Gouda Grilled Cheese,
combo side & small piece of
Gooey Butter Cake for $6.99.
Yes, you can still upgrade the side
to a soup or salad.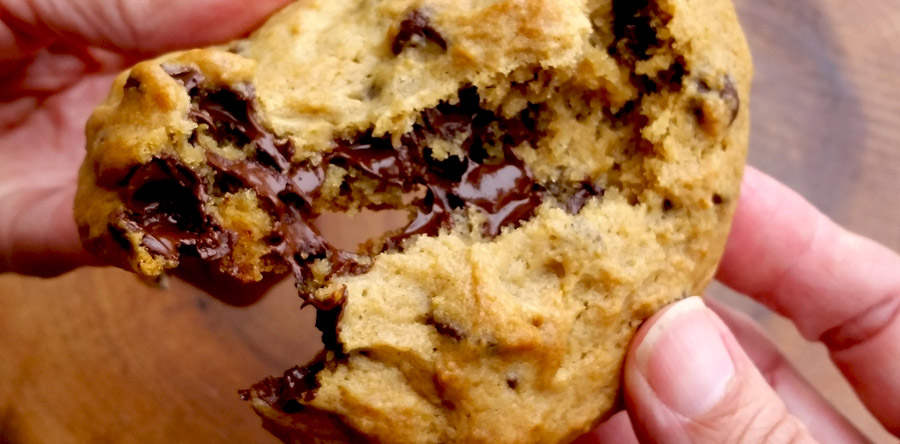 FREE 1/4 lb
Chocolate Chip Cookie
with full size BLT or
Turkey Club Sandwich!
* Limited Time *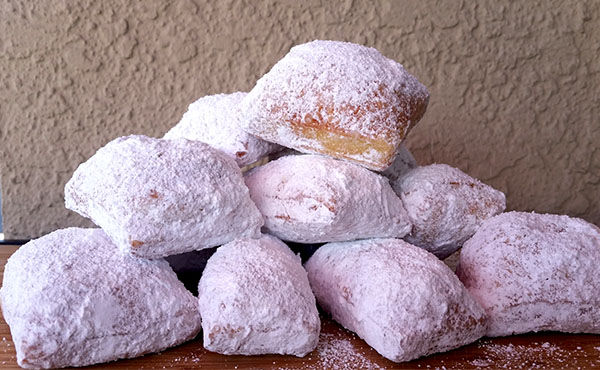 Beignet!


Every Saturday,
8 am to 12 pm (or sell out)

* Bonus Special: Buy a $10 Best Regards Beignet T-shirt, get a Free Beignet every Saturday you are wearing the shirt, through the Summer!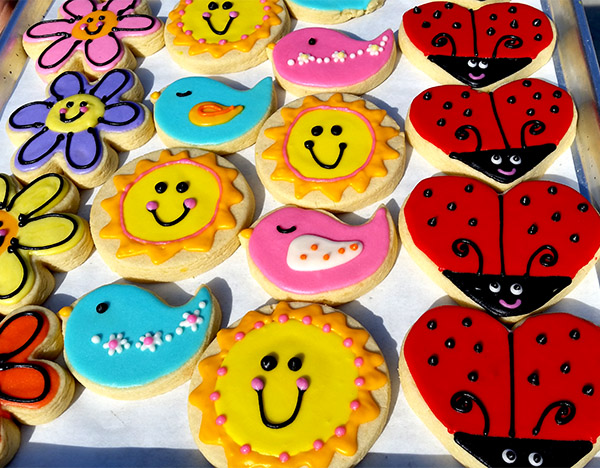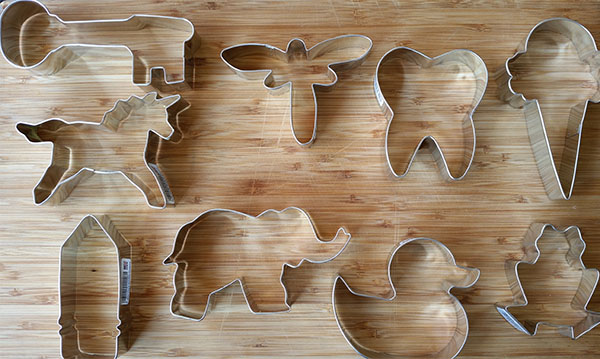 Sugar cookies are always in season at Best Regards Bakery!

You would think that 500 cookie cutters would be enough for any rational baker. The wife thought she just had to have 9 more! We are finishing up a little re-model in the front to showcase our collection.


Summer Heat Means Heirloom Tomato Season!
Heirloom Tomatoes
Today!
Why: Because they are simply the best.
How: We have been working over the past few years with 3 different growers to ensure that we will have fresh, Heirloom tomatoes every week of the year!
What: We are using these on everything that we can, including our BLT, Turkey Club, Caprese Grillec Cheese and all of our Salads
the Ultimate BLT
Yes, it is true, you can get the Best BLT you have ever had, in the middle of February! We pack 6, thick cut slices of Berkshire bacon with several slices of tomatoes on our very own, house made sourdough breads. Come on in and you can have juice running down your arm!
Cherokee Purple availability will be spotty for a few weeks until our next crop comes in. Same great bacon, same great bread!
Over the last 18 years, Robert Duensing has earned the title of The Cookie Man, from Kansas City! This title was first given to him by Toby Tobin, live on the radio, over 10 years ago.

A great and memorable cookie is all about the flavors, texture and aroma. You will find that many of our signature cookies are 1/4 lb, which are big enough to share, but good enough that you won't. Robert is obsessed with creating recipes that are not too sweet, so you can enjoy the flavors of the great ingredients that he searches out for each unique recipe.
This is something that Robert strives
to live up to every day.
Food Network
Christmas Cookie Challenge
Here is the Cookie Man, from Kansas City
with Eddie Jackson on Food Network.
Eddie is asking Robert Duensing why he is
destroying a Onesie cookie cutter.

Word is finally getting out, come join the fun and taste for yourself how amazing these cookies really are!

Here is a letter I wrote the night before the competition began: (read more)
Welcome to Best Regards!
Just now finding out about us? Wondering how we are celebrating 25 years in business and this is the first you have heard about us? Here are a few quick links to get the information that you need quickly:

Fresh baked cookies available daily!

All baked from scratch, from recipes that we have created, using the best ingredients possible, like European butter, Madagascar bourbon vanilla and more. NO corn syrup, no artificial flavors, no preservatives and no ingredients that we can't pronounce!
Chocolate Chip, Chocolate Avalanche, Spiced Apple Pie, Cranberry Orange, Decorative Sugar, Black & White, Peanut Butter, Oatmeal Raisin, Chocolate Chip and Toffee Cookies and a few more!

The Perfect Grilled Cheese
| | |
| --- | --- |
| Chop Salad | Venny's Gooey Butter Cake |
Our Mission is to make Best Regards the destination
Bakery & Cafe for all of Kansas City! Come in
and taste why people are driving 30 minutes across town to eat.
~ Cherrie, Robert & Faith Duensing
The home of 52,015,376 Different Grilled Sandwiches!
see the math
What Makes BRB Special?
Current Top 5 Goodies

Everything is Scratch:

Absolutely everything is made from scratch. In today's world this is the only way we can be sure of what is in the foods we sell. Unlike most every other bakery we do not use any box or bag mixes that you just add water to. We don't even use just plain old dried cranberries, we take that extra step to make everything special.

Best in the World:

We search throughout the world for the best ingredients we can find to elevate every single ingredient of every product we make. Artisanal bread is pretty simple as it only has 3 ingredients: flour, water and salt. We use King Arthur flour, sea salt and filtered water. European butter, Madagascar bourbon vanilla and real Limoncello are a few other examples.

Original Recipes:

Every single recipe we use is a Best Regards Bakery original that involved many weeks and months of testing. Our French Country Bread took 7 months and our Signature Chocolate Chip Cookie to 3 months and 72 test recipes.

Friendly Service:

We are a family owned business worked by family and friends that really care about your bakery and gifting experience. We have been around for 18 years and we still listen to your feedback.

Passion:

In case you have not noticed, we are foodies with a passion for the best quality food possible. We are constantly looking for that one extra step we can take to elevate the perfect sweet treat to something even better.

Iced Sugar Cookies:

Imagine a cookie with all the flavor of the best shortbread, but soft and beautifully decorated with an icing that is not too sweet.

Turkey Club Sandwich:

This not your run of the mill Sandwich! A great deal of thought and effort went into this. The bacon is from Paradise Locker Meats, that uses field raised Berkshire hogs and minimally processes the bacon. For the tomato, we use organic, heirloom Cherokee purple tomatoes that are locally grown. The Artisan bread is made just for this sandwich and we add hearts of romaine lettuce, oven roasted turkey & colby jack cheese.

Cream Puffs & Eclairs:

These will take you back many years, to the last legit Cream Puff, in some cases over 40 years! These are baked old school and totally hollow, not just cut in half. We also make our cream filling from scratch, no buckets or can's here.

the Pick 2 Lunch:

We brought back this popular lunch option. You can 6 different Half Sandwich options and 8 different half Salad options, including Greek, Caesar, Chop and our new Linda's Chef Salad.

Cranberry Orange Cookies:

If a Scone could grow up into an amazing cookie, this is what it would be! This has the perfect balance of orange, cranberry and moist, tender cookie, but not too sweet.
Store Hours: Mon - Fri: 8 am - 5 pm Saturday: 8 am - 2 pm
We currently have our Cinnamon Rolls and full line of 12 different big soft cookies, Roasterie coffee and plenty of lunch and cafe seating. Yes, we now have real tables & chairs for you to sit down and relax.
119th & Glenwood, Overland Park, Next Door to Johnny's
just west of the Cheesecake Factory (Map)
Welcome to America's best kept secret. We are self confessed foodies that have a passion for eating and creating delicious cookies and chocolates. We bake all of our cookies from scratch using the best ingredients we can find and blend our own chocolate to get the ultimate flavor profile. You can purchase goodies for yourself, send as a gift or both. Take a look around and let us know what you think.
~All of us at Best Regards

"Silent Gratitude isn't much use to anyone." ~G.B. Stern


"The deepest principle in human nature is the craving to be appreciated." ~William James

Last Chance to Complete your Taste Tester card in time for
Round 1!




Heirloom Tomato Season is peaking!


Weekday Hours:
Mon - Fri:
8 am - 5pm
(grill closes at 4)

Saturday:
8 am - 2 pm

Sun: Closed





$6.99
Daily Grilled Cheese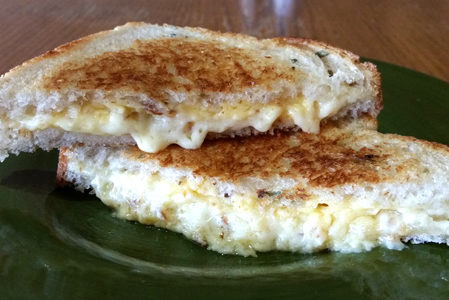 It's Very Gouda
Grilled Cheese
Includes combo side and small
Gooey Butter Cake
$6.99
Option to upgrade side to a soup or salad
Saturday's Just Got Sweeter!